About Tricon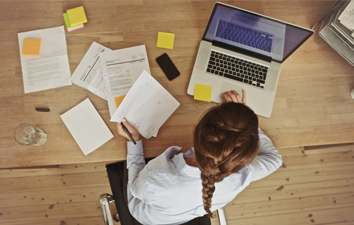 Who we are
At TriCon Document Development we have years of experience in document and template development, writing and training. We recognise that most companies spend far too much time producing good-looking documents. That's why we are keen to help them and make sure they end up with high-quality documents that look great and are well written.
What we can do for you
In short coaching sessions, we show you and your team how to produce professional looking documents quickly – or we do all the work for you. That means you can get on with your other tasks! And of course, we give all your documents a consistent look and use your corporate branding.
Let us help you with:
template development
document reformatting
writing and editing
training
presentations at conferences and seminars.
Our Clients
Our clients are international resource & engineering corporations, legal firms, training institutions, local, state, federal and Commonwealth government agencies and small businesses. In fact, we work with all those organisations who understand how important well-written and well-presented documents are for their success.
Connie has designed and conducted training workshops and provided consultancy services to a diverse group of clients…

Patricia (Tricia or Trish) has many years' experience in developing and conducting computer training courses and presentations.…
Our Team of Associates: a perfect match
We have access to a large group of highly skilled associates – all of them with impressive credentials and up-to-date industry experience. At TriCon we select the most suitable experts for any project. This 'perfect match' makes sure that we always choose the best person for the job.
What we use?
1 Documents

Microsoft Word, Publisher, Acrobat

2 Spreadsheets/Forms

Microsoft Excel, Word, Acrobat

3 Presentations

Microsoft Powerpoint, Keynote, PDF

3 Graphics

Microsoft Excel, Word, PowerPoint